June 11th - June 25th FIG M&A Activity
---
Asset and wealth management M&A is expected to continue with increased deal volume for the rest of year. In a recent paper published, PWC released their 2021 mid-year outlook for the RIA sector and the firm expects "asset management and wealth deals to continue their upward trend, attributing future activity to pre-existing wealth management deal momentum, increased emphasis on environmental, social, and governance investing strategies, and continued innovation through mergers and acquisitions". Read here to learn more about how experts believe M&A outlook will continue its strong momentum for the rest of the year.
Not only is M&A activity expected to remain high in 2021, many believe that elevated levels of deal activity will continue into 2022 as well. In a recent note from a Credit Suisse employee, the belief that federal tax and capital gains are pending an increase will accelerate deal timetables for the foreseeable future, most likely into 2022. Read here to learn more about the rationale and driving forces behind a projected increase in deal activity into the next couple of years.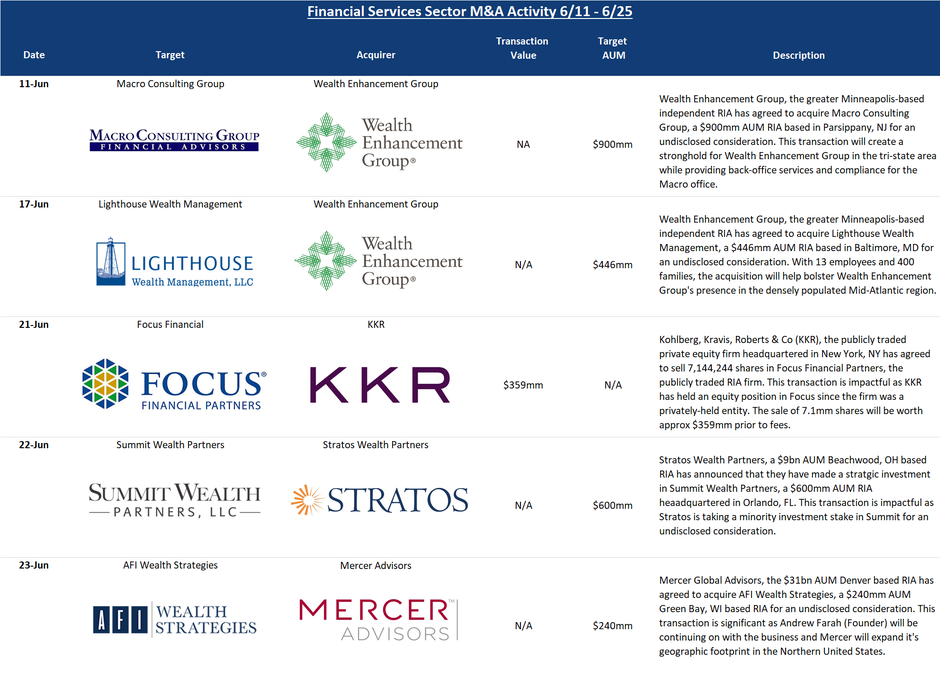 About Republic Capital Group
Republic Capital Group specializes in providing investment banking services to the RIA, Asset and Wealth Management communities.  The firm serves clients throughout the country and clients include a number of industry leaders.
---