April 30th - May 14th FIG M&A Activity
---
April 2021 was another very active month for RIA M&A activity. According to the Fidelity Wealth Management M&A Transaction Report, which reviews M&A activity among RIAs, M&A activity in April was led by serial strategic acquirers seeking more scale, geographic expansion, and a larger share of the market. Read here to learn more about April transaction volume, deal statistics, and how the rest of Q2 might play out regarding M&A activity.
In the RIA industry, it seems that M&A activity is breaking records every year, quarter, and month, but according to one industry executive the RIA market is "under-consolidating". According to Rudy Adolf, CEO of Focus Financial, "Depending on which research group you believe, there may be 150 or so deals in this industry, but there should be probably 250 to 300 deals a year. So every year the backlog of deals is really building in the industry." Read here to learn more about Focus Financial's Q1 activity and how the publicly traded firm sees M&A activity continuing in 2021.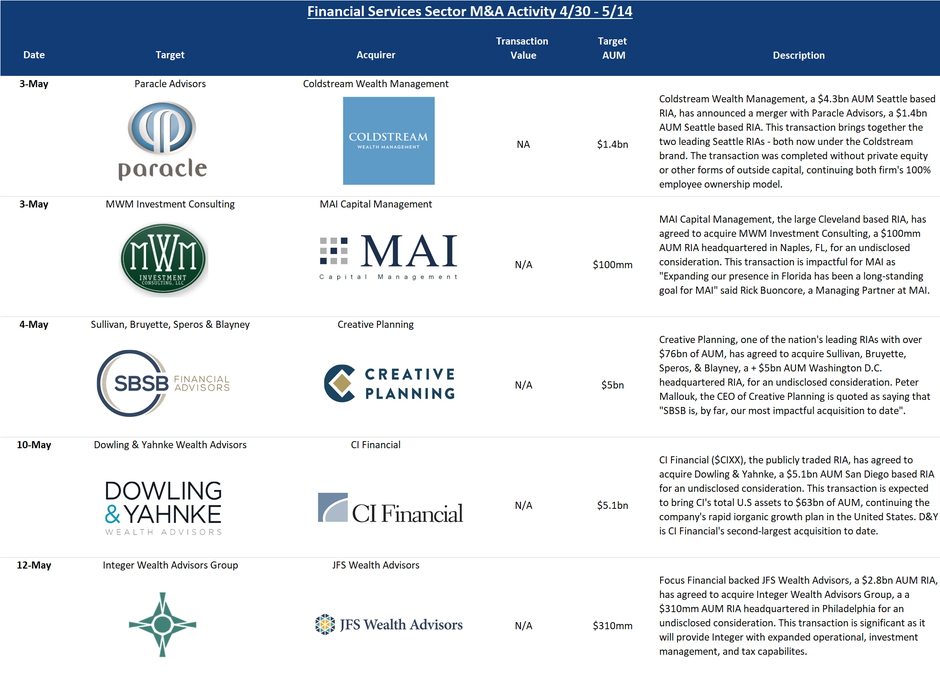 About Republic Capital Group
Republic Capital Group specializes in providing investment banking services to the RIA, Asset and Wealth Management communities.  The firm serves clients throughout the country and clients include a number of industry leaders.
---