February 19th - March 5th FIG M&A Activity
---
Industry experts prove correct as large-scale asset management M&A continues activity into 2021. In previous updates, we have written about the continued theme of large-scale asset management M&A, as well as provided context to industry experts believing that this trend is only at its beginning stages. This proved true when Wells Fargo announce the sale of Wells Fargo Asset Management to Reverence Capital Partners and GTCR, LLC for a purchase price of $2.1bn. Read here to learn more about the monumental transaction and how private equity firms view the asset management industry going forward.
CI Financial has capitalized on the RIA M&A frenzy, making 14 RIA acquisitions in over a year. While CI sees the importance of inorganic growth, the firm also sees the significance in strategic partnerships. On February 26th, CI announced their strategic partnership with New York Private Bank & Trust (parent company of Emigrant Bank) in which specialized services for ultra-high net worth investors provided by Emigrant's subsidiaries will be offered through CI's wealth management business. Read here to learn more about this advantageous partnership.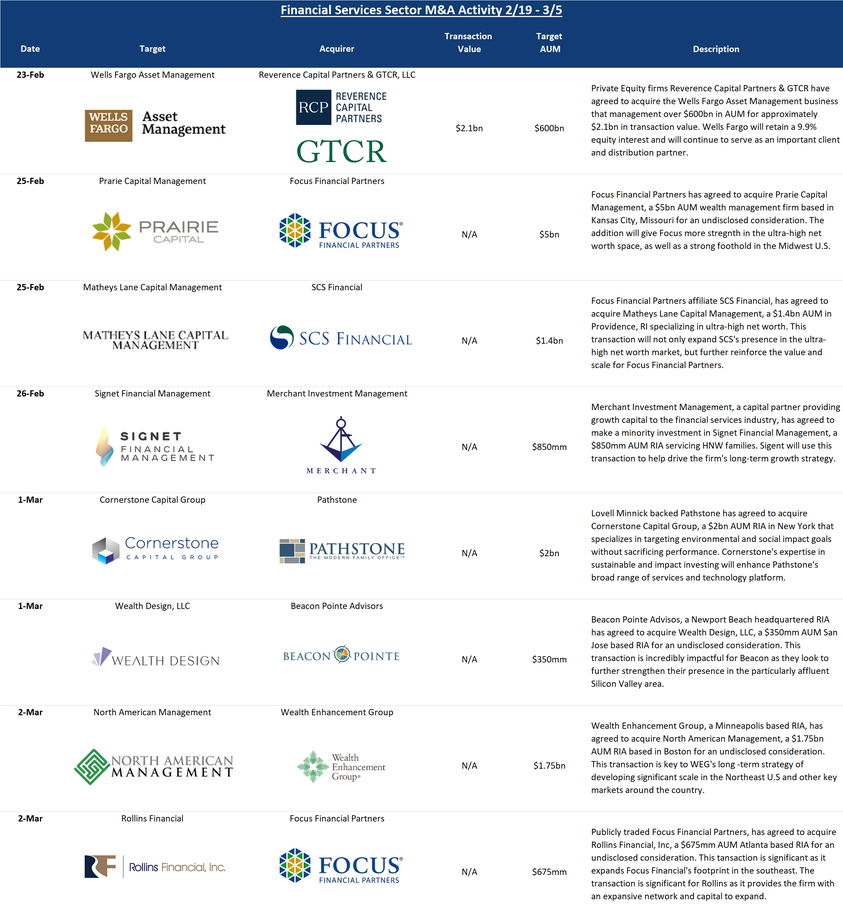 About Republic Capital Group
Republic Capital Group specializes in providing investment banking services to the RIA, Asset and Wealth Management communities.  The firm serves clients throughout the country and clients include a number of industry leaders.
---