February 5th - February 19th FIG M&A Activity
---
Industry research analysts see the 2021 RIA shopping spree only accelerating. Glenn Schorr, a senior research analyst at Evercore, covering brokers, banks, and asset managers believes that "despite strong equity markets boosting firms AUM, fee pressure and other drivers would likely result in continued deals". The large-scale acquisitions of 2020 such as Franklin Templeton's merger with Legg Mason, Morgan Stanley's acquisition of Eaton Vance, and Macquarie's acquisition of Waddell & Reed; are believed to continue into 2021. Read here to learn more about the projected buying and selling of RIAs in 2021.
As COVID-19 continues and CEOs are learning how to navigate this new business environment, merger and acquisition activity is expected to ramp up in 2021. Nuno Fernandes of The Harvard Business Review believes that "well-capitalized companies will soon face a once-in-a-generation opportunity to make acquisitions and consolidate power". Learn here about how more capitalized companies are primed to take advantage of this new M&A environment.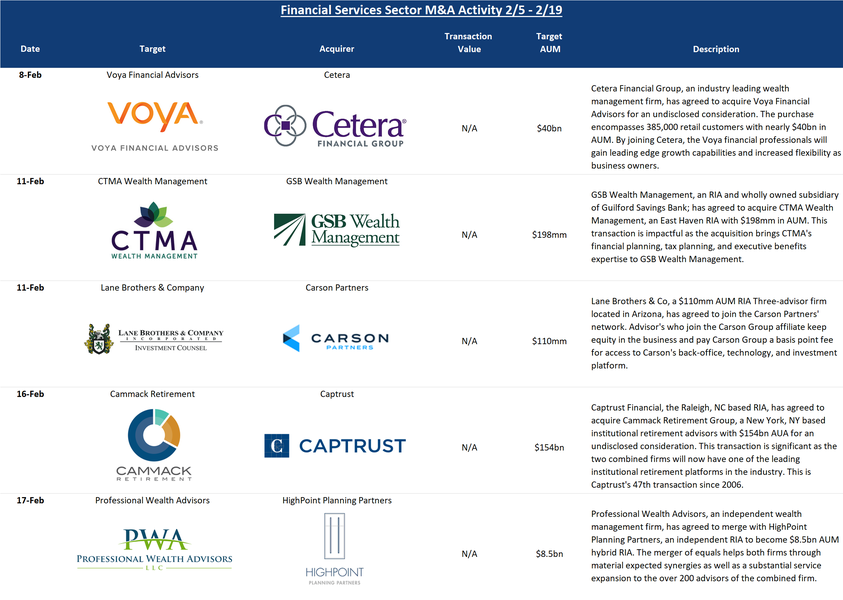 About Republic Capital Group
Republic Capital Group specializes in providing investment banking services to the RIA, Asset and Wealth Management communities.  The firm serves clients throughout the country and clients include a number of industry leaders.
---