December 25th - January 8th FIG M&A Activity
---
2020 will officially go down as a record-setting year for mergers and acquisitions in the wealth management industry. Despite COVID-19 and a presidential election, many industry experts are not only unsurprised by the record setting year but see 2021 to have even more deal volume. Read here to learn more about how the wealth management industry has registered an all-time high for an eight consecutive year.
Republic Capital Group continues to highlight the active M&A market referenced in the paragraph above. The year started with Republic Capital Group advising Ulrich Investment Consultants on their minority investment from Emigrant Partners. Read here to learn more about Emigrant Partner's fifth transaction since April of 2020 and how impactful the transaction is to Ulrich Investment Consultants.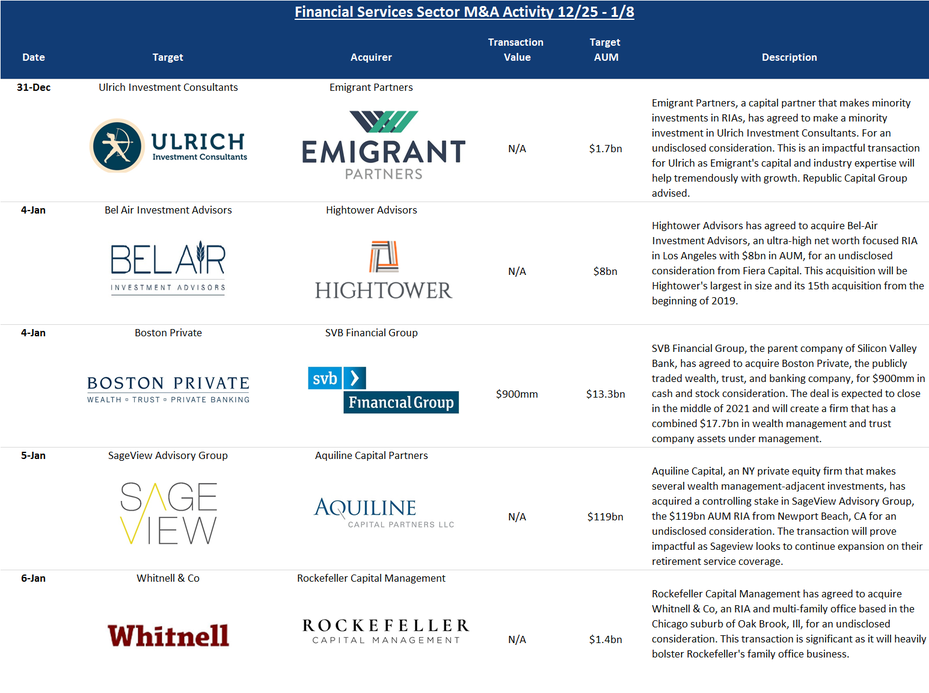 About Republic Capital Group
Republic Capital Group specializes in providing investment banking services to the RIA, Asset and Wealth Management communities.  The firm serves clients throughout the country and clients include a number of industry leaders.
---