October 30th - November 13th FIG M&A Activity
---
While the U.S presidential election draws nearer to a conclusion and congress begins to take shape, many are left wondering how this new political climate will affect M&A going forward. Industry experts believe that while future tax policy will definitely play a roll, mergers and acquisitions will continue to remain strong into 2021. Matthew Epstein, managing partner and founder of Newbold Partners, a boutique fintech focused investment bank, believes that "Private-Equity activity, along with big mergers, should continue its rebound in 2021." Read here to learn more about what direction industry leaders see mergers and acquisitions in the financial services industry heading in 2021.
CI Financial, a Toronto based RIA, made headlines when it announced its intention to be listed on the New York Stock Exchange. "A NYSE listing gives CI Financial the opportunity to expand our investor base beyond Canada and increase our brand awareness and marketing" said Kurt MacAlpine, CEO of CI Financial. Read here to find out more about how the Canadian RIA that has made 12 U.S RIA acquisitions since February 2020 alone, with $16.5bn in AUM, plans to grow further in The United States.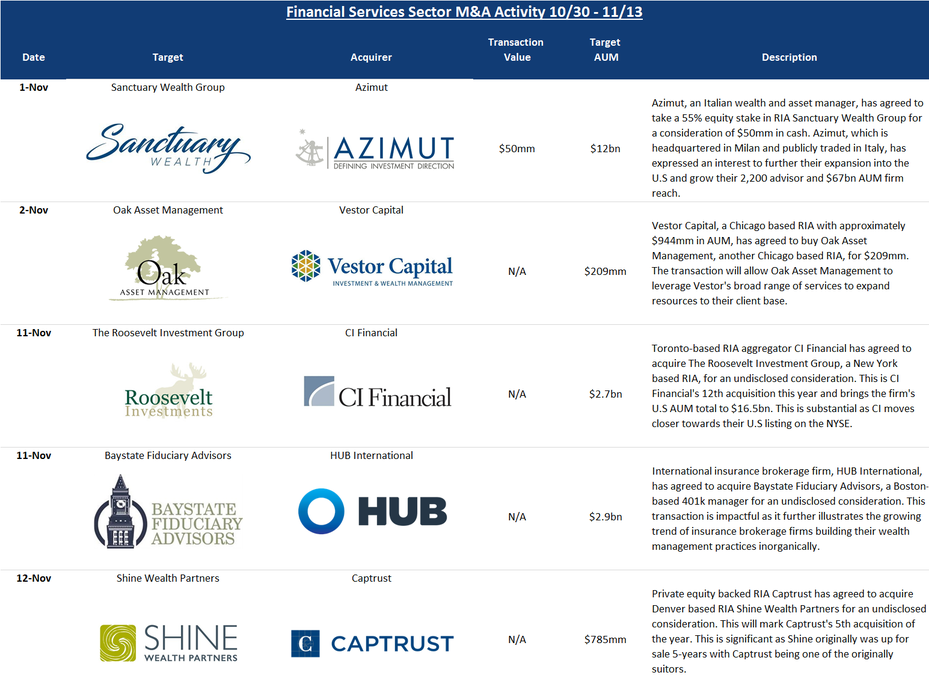 About Republic Capital Group
Republic Capital Group specializes in providing investment banking services to the RIA, Asset and Wealth Management communities.  The firm serves clients throughout the country and clients include a number of industry leaders.
---