October 16th - October 30th FIG M&A Activity
---
Despite COVID-19 carrying on into Q4, deal volume and valuations in the RIA industry continue to surprise critics by not only not slowing down, but showing growth year over year. On October 19th, Allworth Financial sold an undisclosed stake to Lightyear Capital for as much as $800mm, an unnamed source told Barrons. Read here to discover details about the deal that illustrates RIA M&A is only picking up steam.
Not only does M&A for RIAs and wealth management firms show no signs of slowing down, but independent advisor M&A is remaining strong as well. Read here to learn more about trends and recruiting that are fueling the independent advisor market in a multitude of ways.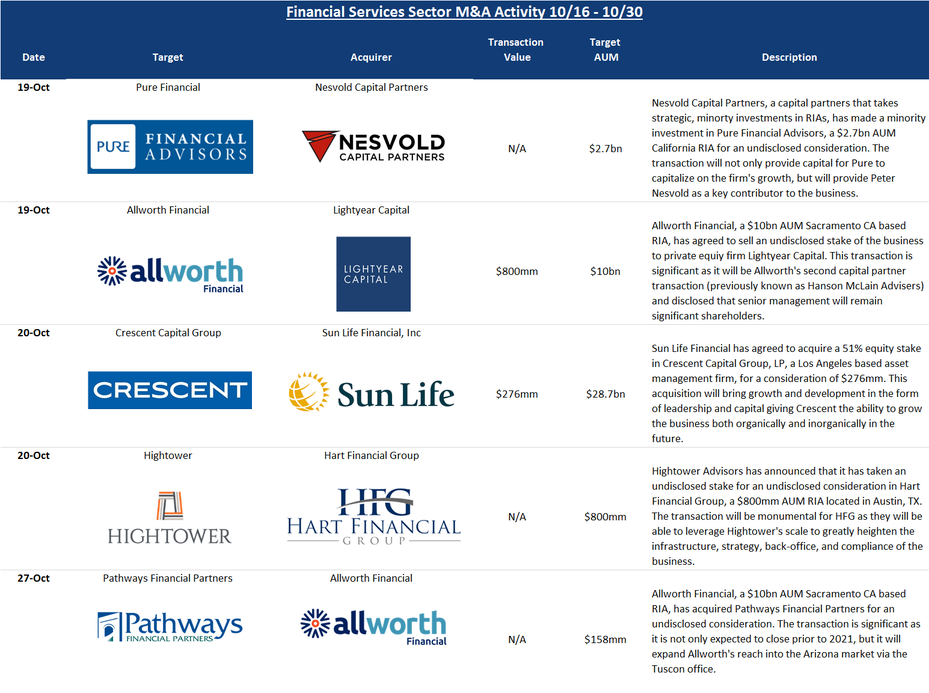 About Republic Capital Group
Republic Capital Group specializes in providing investment banking services to the RIA, Asset and Wealth Management communities.  The firm serves clients throughout the country and clients include a number of industry leaders.
---