October 2nd - October 16th FIG M&A Activity
---
The third quarter of 2020 will be remembered as one of the most unique periods in the history of wealth management M&A. In Q3 of 2020, the industry saw 55 completed transactions; which surpasses the previous industry high of 53 transactions in 2019. Read here to find out more about how despite the pandemic, 2020 is experiencing healthy M&A volume in the RIA industry.
A blockbuster transaction was announced in the asset management world on October 8th when Morgan Stanley announced their acquisition of Eaton Vance for approximately $7bn. Many industry leaders believe this transaction is incredibly impactful as it provides a sign for further large-scale asset management consolidation in the future. Read here to learn more about a growing trend in the asset management M&A landscape.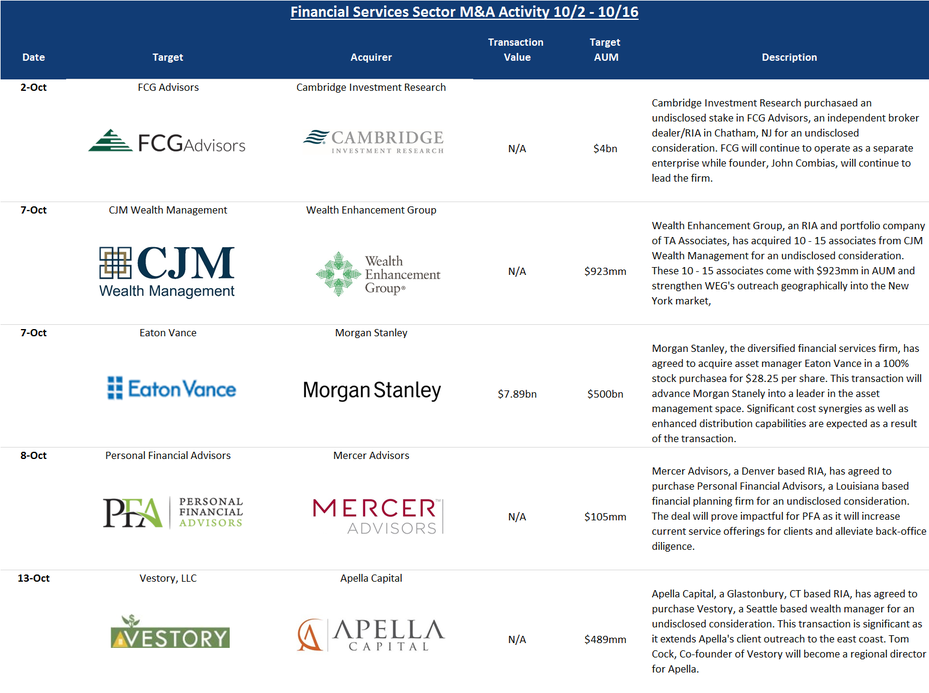 About Republic Capital Group
Republic Capital Group specializes in providing investment banking services to the RIA, Asset and Wealth Management communities.  The firm serves clients throughout the country and clients include a number of industry leaders.
---