September 18th - October 2nd FIG M&A Activity
---
As the election looms ahead, tax implications pending a Biden or Trump presidency have many firms focused on the M&A market. While RIAs have seen an elevated volume of transactions in recent, small firms are seeking higher valuations while sellers are pushing for deals to get signed before year-end. Read here to see how the election is affecting the views of many in regards to forward-looking M&A.
There are many factors that play into a successful M&A transaction. Hightower, who many would consider a highly successful RIA, has conducted a study and has found that culture, drive, passion, and control are the four personality factors that play a key factor in the long-term success of a strategic partnership. Read here to find more about this study.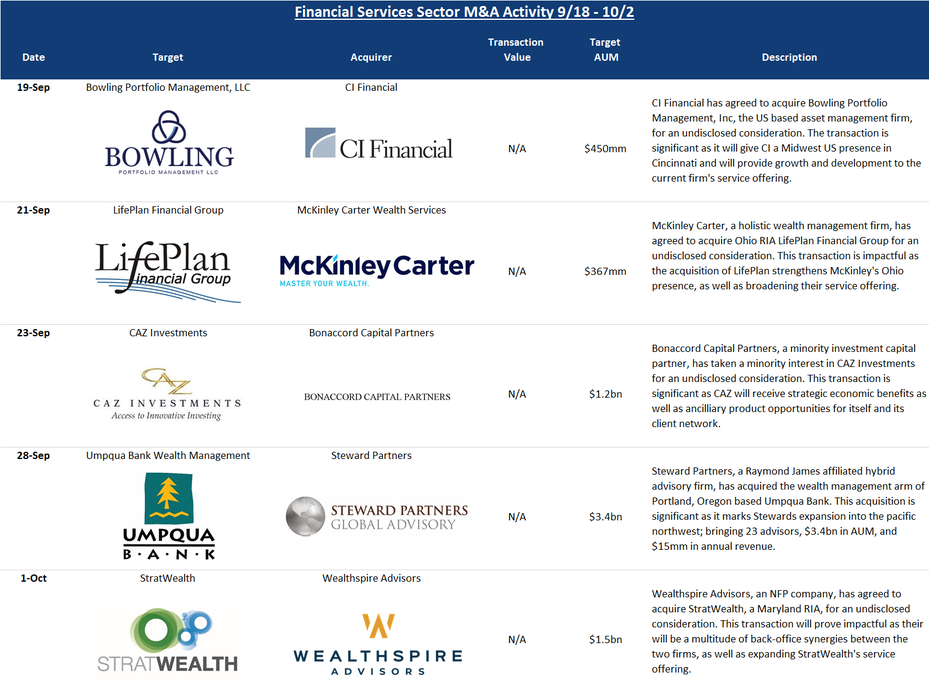 About Republic Capital Group
Republic Capital Group specializes in providing investment banking services to the RIA, Asset and Wealth Management communities.  The firm serves clients throughout the country and clients include a number of industry leaders.
---