August 7th - August 21th FIG M&A Activity
---
Despite many industries facing a decline in M&A in times of heightened market volatility, the RIA industry is experiencing a powerful Q3. The industry noted 22 deals announced in the past six weeks, up 57% from 14 deals from this period in 2019. Read here to learn more about the industry's powerful quarter and what's driving deals to come to fruition.
As we get closer to the U.S Presidential Election, many investors wonder how different outcomes will influence movements in the market. Creative Planning's Peter Mallouk  discusses his thoughts on presidential elections and how they have historically effected the economy.
As "working remote" becomes more and more prevalent in the financial services industry since the beginning of the pandemic, a popular topic of discussion has been how many companies will scale down on office space and overhead going forward. Some however have other plans. Aspiriant, a $12.5bn AUM RIA located in Los Angeles, just announced their opening of a new office space in Austin, Texas.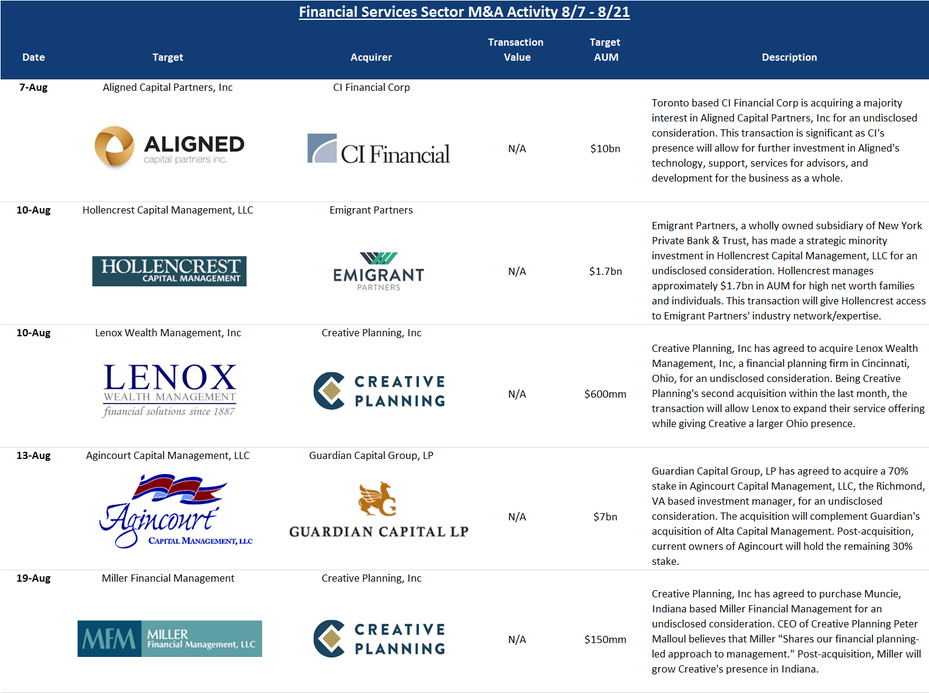 About Republic Capital Group
Republic Capital Group specializes in providing investment banking services to the RIA, Asset and Wealth Management communities.  The firm serves clients throughout the country and clients include a number of industry leaders.
---