July 24th - August 7th FIG M&A Activity
---
RIA and Wealth Management M&A shows no sign of slowing down as we head into the second half of 2020. In fact, industry experts believe that we are entering an inflection point as the industry rebounds from COVID-19 induced disruption. Read here to learn more about Focus Financial's Chief Executive Rudy Adolf and his thoughts on deal momentum.
As the election draws nearer, the prospect of fiscal policy changes are ever present in the minds of many. Read here to find proposed tax policies per candidate, how they differ, as well as how they can potentially affect your client and your business.
The U.S Treasury expanded its plans for the issuance of longer-term debt in coming months, after mainly depending on shorter dated bills to fund the federal government's record spending surge to address the COVID-19 crisis. Read here to learn more about the U.S government's plan to finance continued stimulus.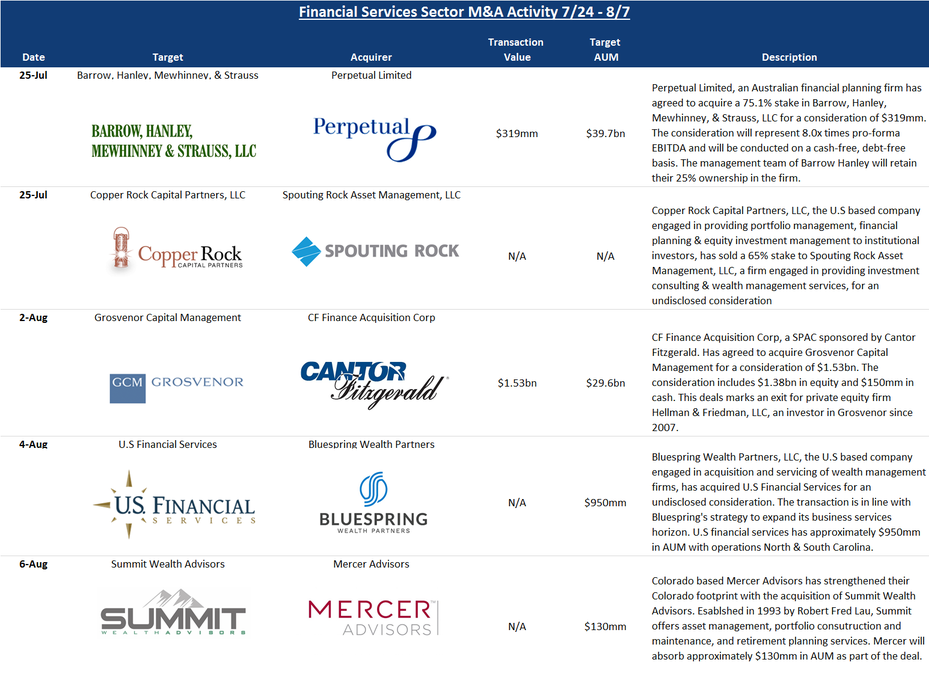 About Republic Capital Group
Republic Capital Group specializes in providing investment banking services to the RIA, Asset and Wealth Management communities.  The firm serves clients throughout the country and clients include a number of industry leaders.
---