July 10th - July 24th FIG M&A Activity
---
As M&A in the RIA and wealth management industry continues to thrive despite COVID-19, those who have adequately created a succession plan for their firm are reaping the rewards. Read here to find out how "RIA owners who turn their focus to shoring up their succession plan will benefit their clients, their employees, and themselves."
As working remote has become the new normal for many advisors across the country, the emphasis on having a quality tech-stack has never been more important. Advisors everywhere are realizing how having the right standard of technological tools for client engagement and operations are key to the successful work from home endeavor. Read here to learn more.
Now over 200 days into the year 2020, the financial markets have experienced unprecedented volatility. Read here to get a comprehensive timeline of monumental events this year and the market's reaction in Peter Mallouk's (Creative Planning) series, Navigating a Pandemic – Part 7.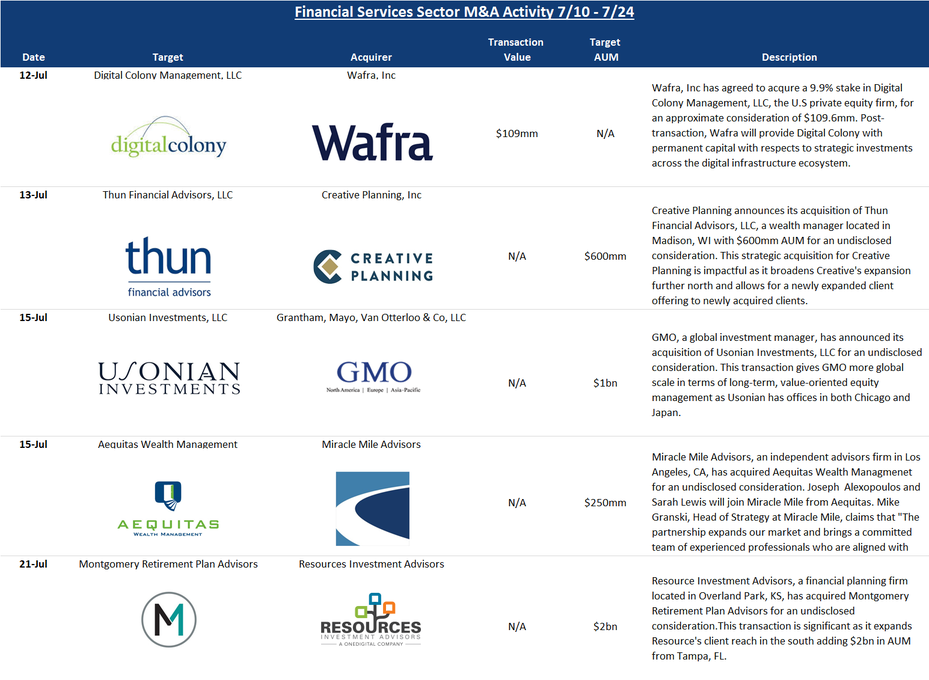 About Republic Capital Group
Republic Capital Group specializes in providing investment banking services to the RIA, Asset and Wealth Management communities.  The firm serves clients throughout the country and clients include a number of industry leaders.
---