June 26th - July 10th FIG M&A Activity
---
With Q3 under way, the first half of 2020 proved many forecasters wrong in terms of RIA M&A outlook for the year. Read here to find out how although certain aspects of M&A have been affected, dealmakers have "announced more transactions than in any six-month period going back two decades."
As COVID-19 carries on, many businesses continue to struggle maintaining ample working capital. With that in mind, the Treasury Department's PPP (Paycheck Protection Program) loans remain strong in multiple industries. This past Monday, the Treasury Department released that approximately 2,000 retail financial services companies received PPP loans. More data can be found here.
 The new July 15th tax deadline is quickly approaching and with it comes new regulations. Read here to find firm regulations on required minimum distributions, IRA contributions, and COVID-19 penalty-free distributions.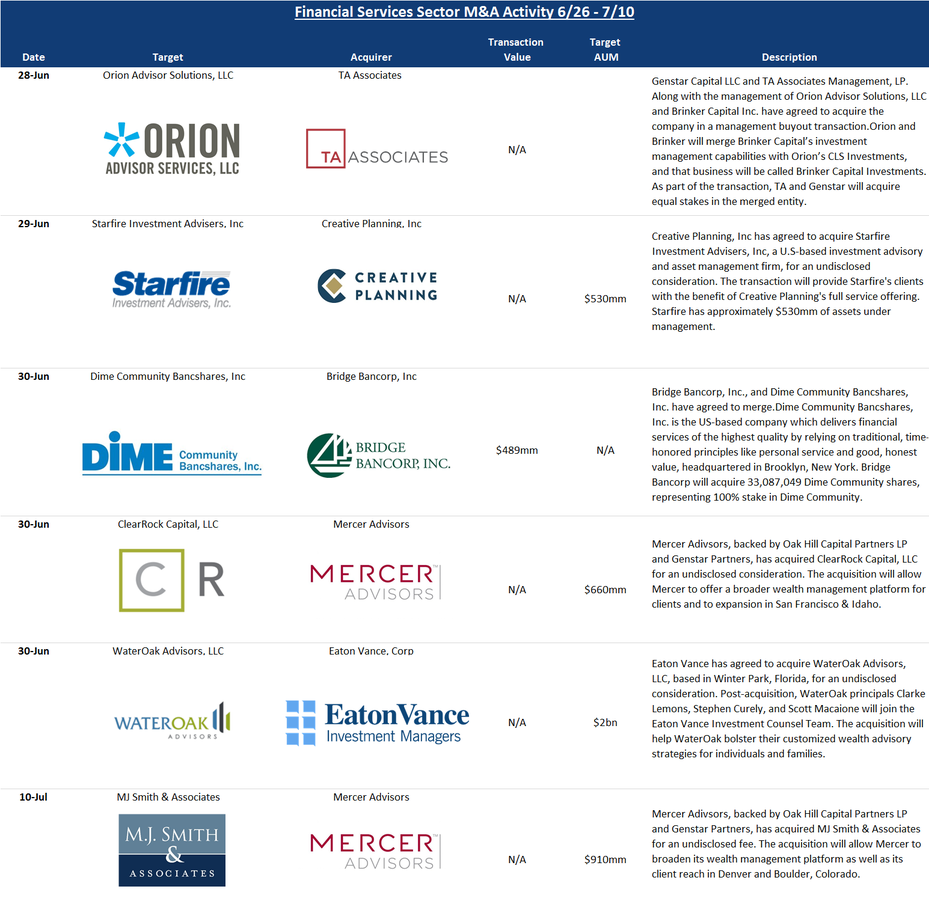 About Republic Capital Group
Republic Capital Group specializes in providing investment banking services to the RIA, Asset and Wealth Management communities.  The firm serves clients throughout the country and clients include a number of industry leaders.
---