June 12th - June 26th FIG M&A Activity
---
Banks are expanding their wealth management platforms at an expedited rate. Wells Fargo Advisors rolled out its fee-only RIA channel in January 2019. It now has 13 advisory teams on the platform, with 33 advisors collectively overseeing approximately $6 billion in AUM. Another four have committed to start dates in mid-July, according to the Wells Fargo executive overseeing the effort. More can be read here.
As market volatility and COVID-19 spikes continue, how are RIAs and wealth managers handling their clients? Jeff Concepcion, Founder & CEO of Stratos Wealth Partners discusses his thoughts and how he believes this will impact his business going forward. Jeff's interview & thoughts can be found here.
RIA firms and investment groups are acquiring other RIAs & wealth managers across the country despite the pandemic, but how are they going about it? Read here to find out how Creative Planning's Peter Mallouk is acquiring firms and re-upping TV ads.
About Republic Capital Group
Republic Capital Group specializes in providing investment banking services to the RIA, Asset and Wealth Management communities.  The firm serves clients throughout the country and clients include a number of industry leaders.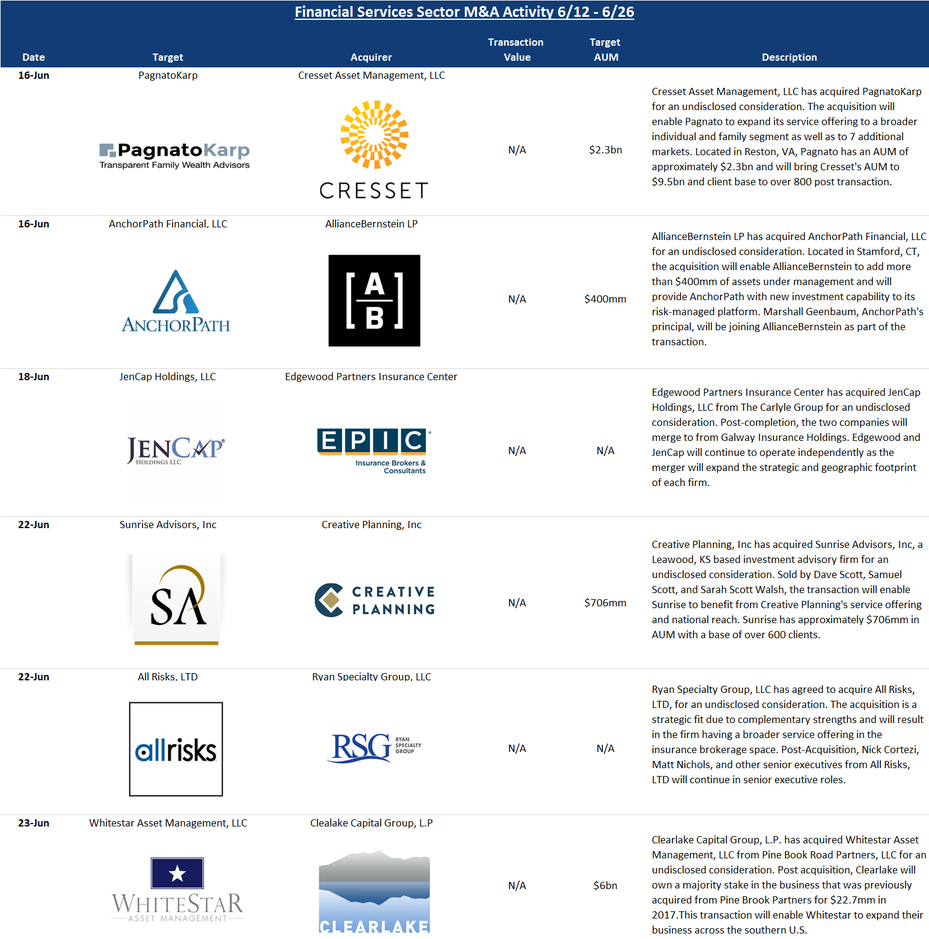 ---