May 29th - June 12th FIG M&A Activity
---
On June 8, Republic Capital Group made headlines with its investment in Creativemass. Located in Melbourne, Australia, Creativemass is a financial services software company providing wealth management solutions through its flagship product, WealthConnect. More can be read about the investment here.
Following multiple days of stock market gains, the Dow Jones Industrial Average dropped approximately 1,800 points on Thursday, June 11th. Despite this current market trend of extreme volatility, mergers & acquisitions for RIAs and wealth managers shows no sign of slowing down. As M&A in the industry continues to prove strong, cash remains king. In a recent webinar, Karl Heckenberg (President & CEO of Emigrant Partners) commented on how RIAs can "force the issue for more cash consideration, there's definitely a trend towards more cash." The discussion can be further read about here.
As market turbulence continues, investors everywhere are looking for stability and opportunity. As difficult as they are to find, history has shown that certain market segments prove favorable after monumental events. Peter Mallouk, CEO of Creative Planning, discusses how small-cap stocks can prove favorable going forward. His points can be read about here.
About Republic Capital Group
Republic Capital Group specializes in providing investment banking services to the RIA, Asset and Wealth Management communities.  The firm serves clients throughout the country and clients include a number of industry leaders.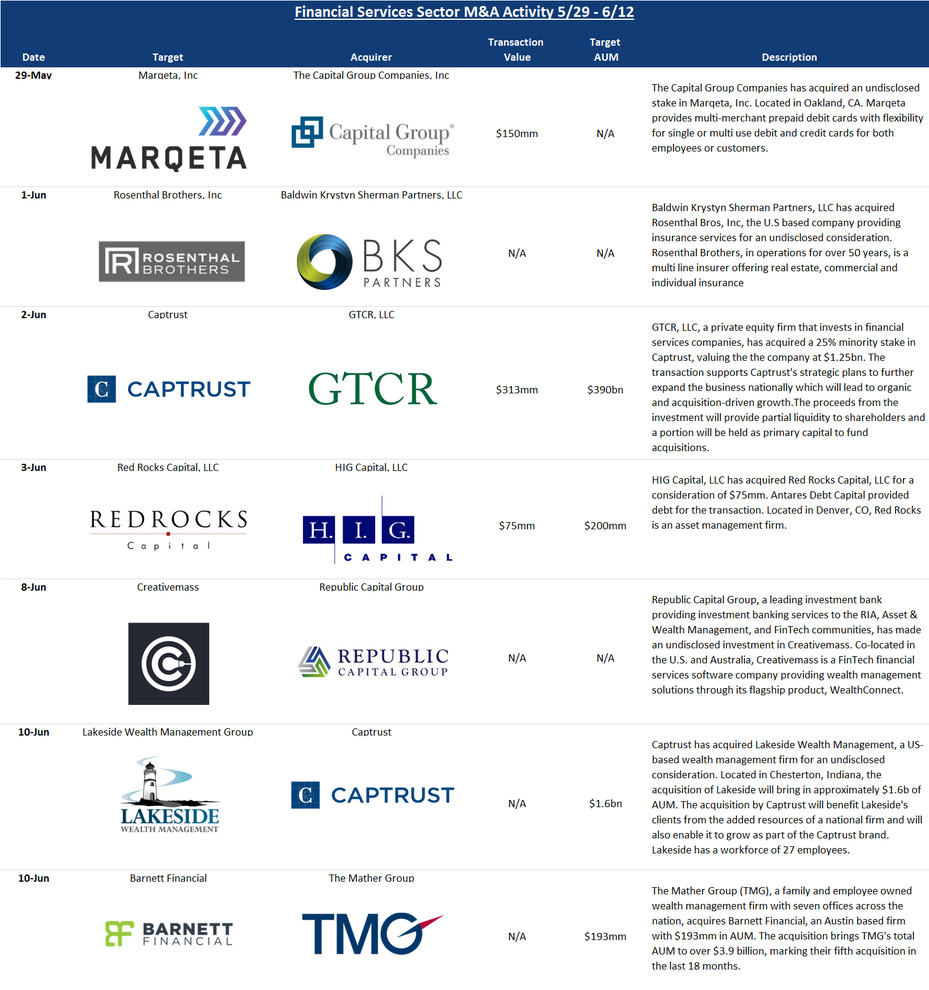 ---