April 24th - May 8th FIG M&A Activity
---
As Investment banks leading the wealth management & RIA space continue to experience consistent work flow in M&A. Republic Capital group is no exception as the firm served as exclusive advisor for two transaction announcements in the last nine days. Republic Capital group advised Exencial Wealth Advisors on their acquisition of Willingdon Wealth Management which can be read about here, as well as advising Parallel Advisors on their minority investment from Emigrant Partners which can be read about here.
Now that many governments are beginning to loosen COVID-19 induced restrictions, business activity is starting to pick up the pace. Many industries are still experiencing a dry spell in terms of M&A, but the wealth management and RIA industry has not skipped a beat. Private Equity firms and private investors such TA Associates and Hightower discuss M&A status of the wealth management & RIA industry here.
About Republic Capital Group
Republic Capital Group specializes in providing investment banking services to the RIA, Asset and Wealth Management communities.  The firm serves clients throughout the country and clients include a number of industry leaders.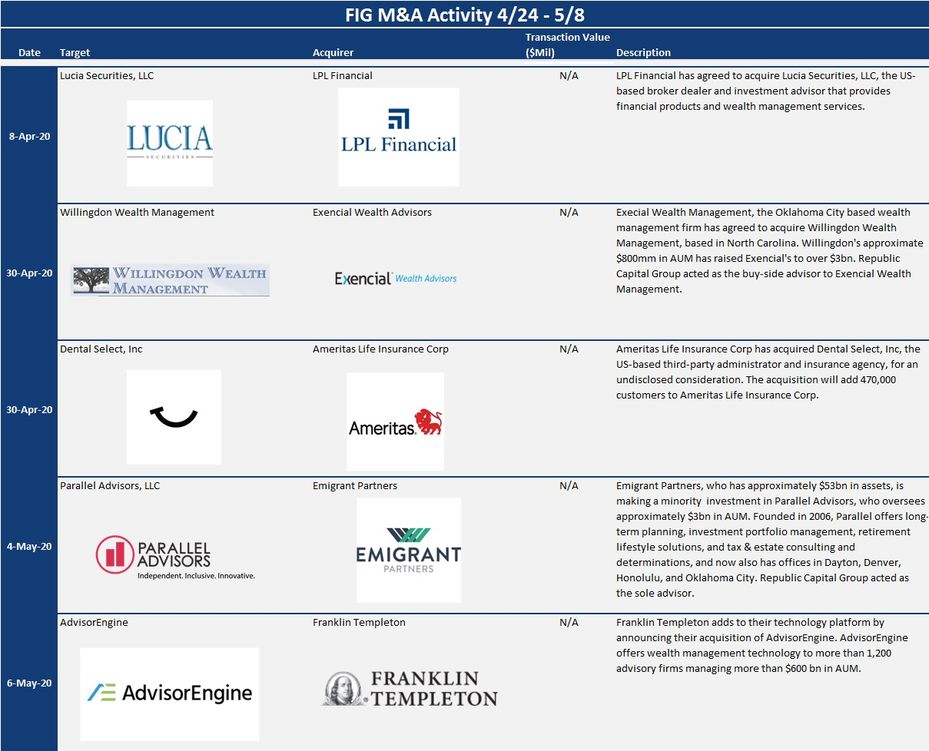 ---