March 20th - April 3rd FIG M&A activity
---
As the COVID-19 pandemic wears on, we continue to get more clarity on how the U.S government is handling the situation. On March 27th, President Trump signed The Care Act, authorizing approximately $2.2 trillion in government stimulus with the intention of stabilizing the U.S economy in the midst of COVID-19. How do we traverse a market that continues to show unprecedented volatility? Creative Planning's Peter Mallouk discusses in Part 3 of his series "Navigating a Pandemic" here.
The Care Act will provide relief to millions of Americans and small businesses in need. How are RIAs and small businesses across the nation taking advantage of this government program? Click here to read how RIAs can receive stimulus in a volatile market.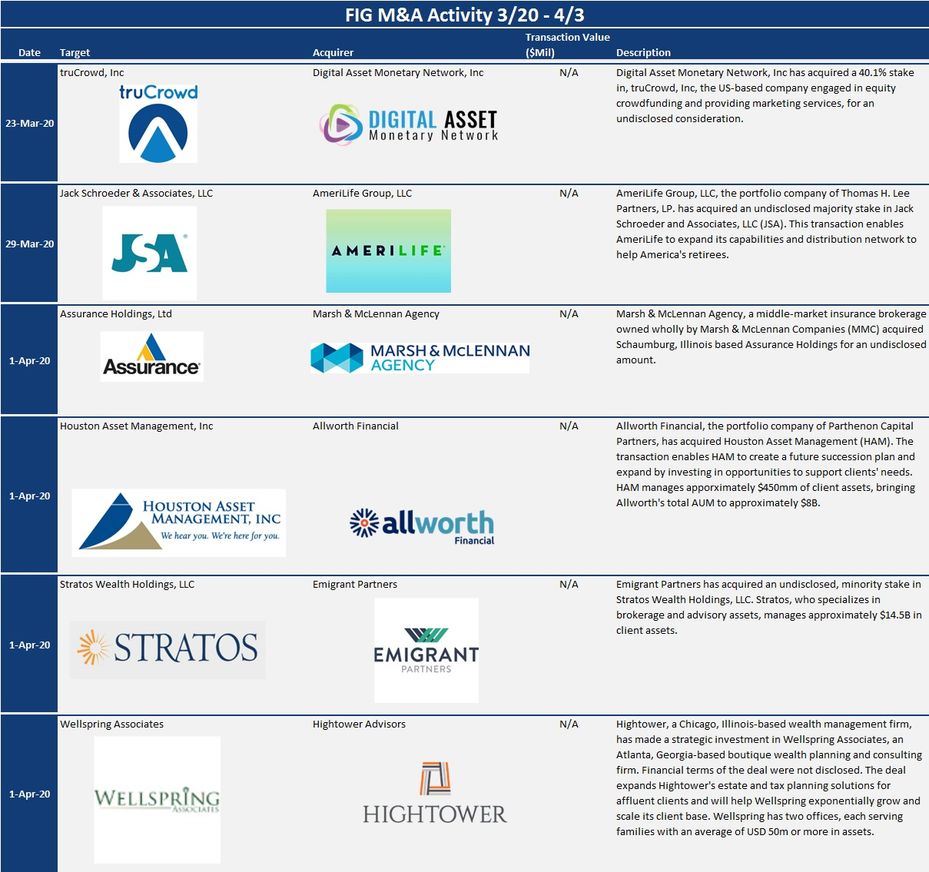 About Republic Capital Group
Republic Capital Group specializes in providing investment banking services to the RIA, Asset and Wealth Management communities.  The firm serves clients throughout the country and clients include a number of industry leaders.
---