February 20th - March 6th FIG M&A activity
---
This past week, we witnessed a market correction similar to the 2008 financial crisis drop and also saw the 10-year U.S. Treasury yield hit an all-time low. In an effort to reinvigorate the market, The Federal Reserve cut the federal funds rate half a percentage point. How do we navigate all this uncertainty caused by the novel coronavirus? Peter Mallouk, President of Creative Planning, goes over the implications of this drop and its outlook. Click here to read the full article.
What do you, as an RIA, tell your clients to ease their nerves? Risk management is at an all-time high, especially with the unpredictable nature of the virus and its tolls on the markets. Here are a couple of things RIAs are telling their clients during this time of volatility.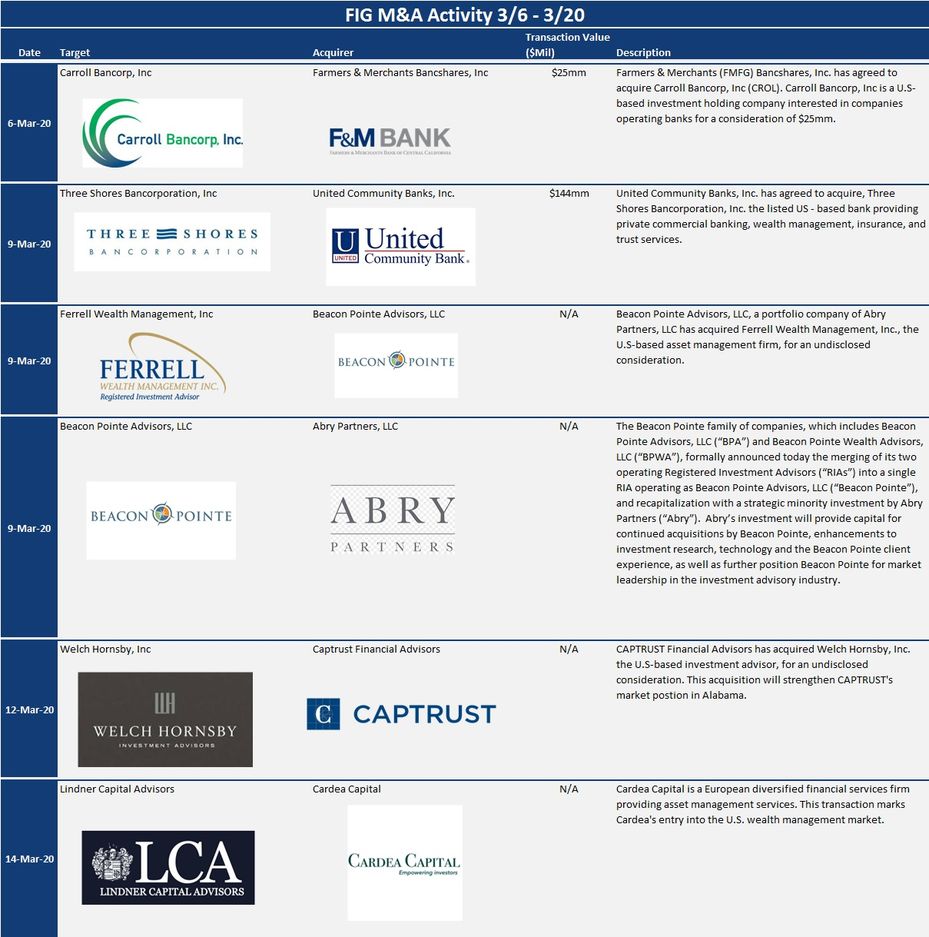 About Republic Capital Group
Republic Capital Group specializes in providing investment banking services to the RIA, Asset and Wealth Management communities.  The firm serves clients throughout the country and clients include a number of industry leaders.
---