February 7th - February 21st FIG M&A activity
---
The two largest deals year-to-date in FIG were announced this week. Legg Mason has agreed to enter a partnership with Franklin Templeton for a total deal value of $5.5bn. Morgan Stanley made history after announcing its intent to acquire E-Trade for $13bn, making it the largest U.S. bank takeover since the financial crisis. For more on this historic deal click here.
In other news, on June 30, 2020 the Security and Exchange Commission's Regulation Best Interest goes into effect for broker-dealers, RIA's, and dual registrants. What does this mean for you? Click here to read more.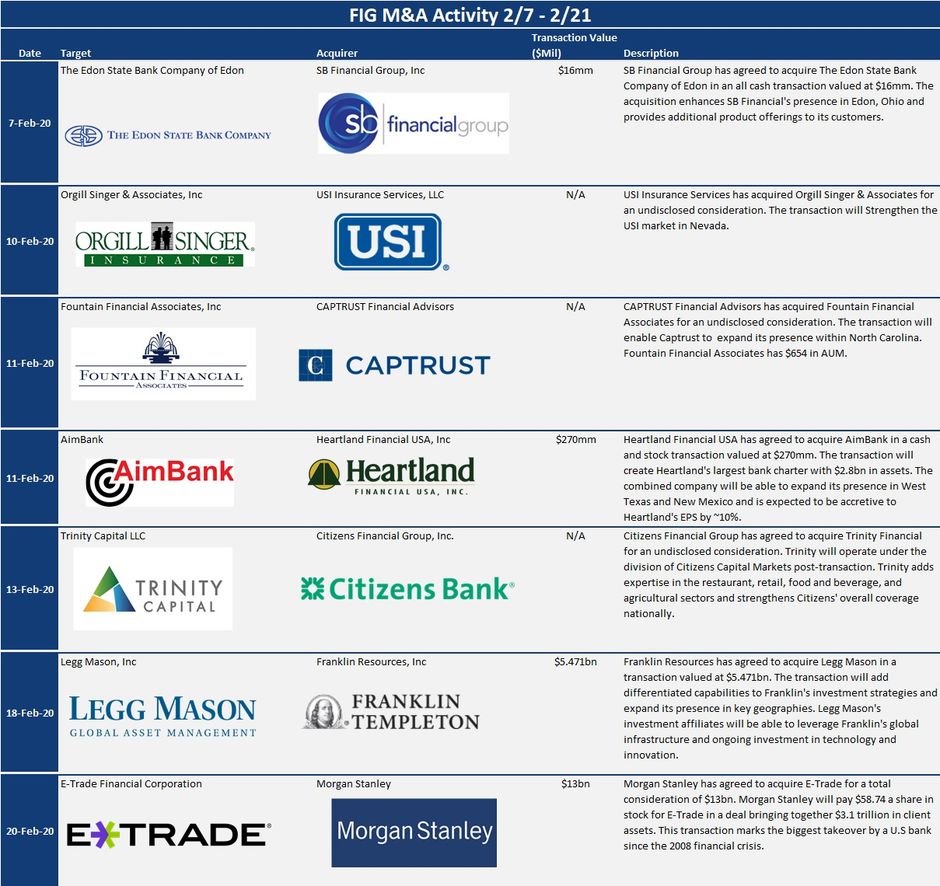 About Republic Capital Group
Republic Capital Group specializes in providing investment banking services to the RIA, Asset and Wealth Management communities.  The firm serves clients throughout the country and clients include a number of industry leaders.
---