January 22nd - February 7th FIG M&A activity
---
January kicked off the year with strong M&A activity that has continued through the first week of February. With RIA M&A activity accounting for more than $781bn in 2019, should you sell your RIA in 2020? If the answer is "yes" it's wise to learn about the mechanics of M&A valuations and things to note before selling or buying here.
The Coronavirus made headlines during much of January, but how does that affect the market, and should we prepare? Creative Planning's Peter Mallouk gives a great rundown on how to approach this new scare here.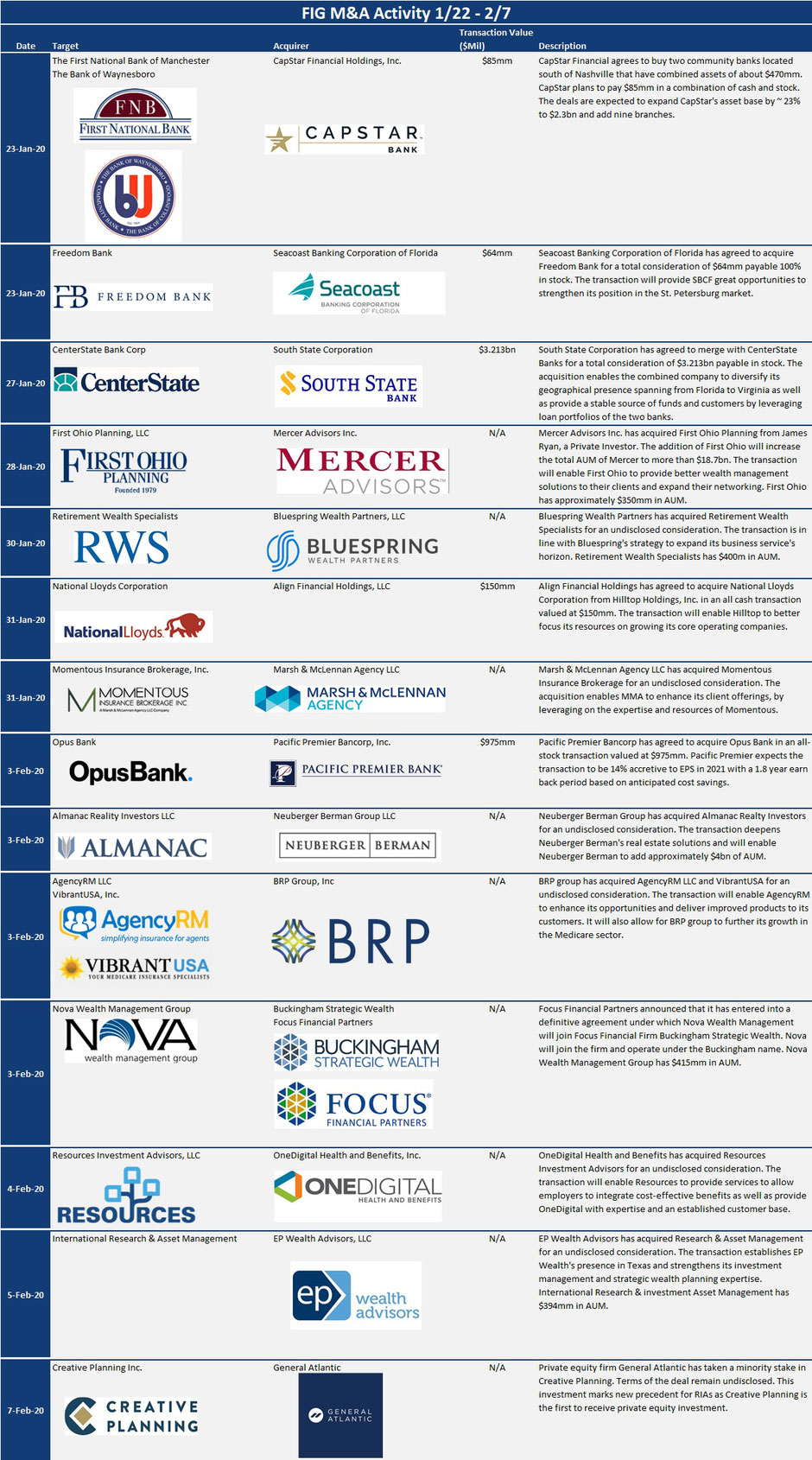 About Republic Capital Group
Republic Capital Group specializes in providing investment banking services to the RIA, Asset and Wealth Management communities.  The firm serves clients throughout the country and clients include a number of industry leaders.
---