January 9th - January 23rd FIG M&A activity
---
Republic Capital Group would like to congratulate its client, Stratford Consulting, on its sale to Creative Planning! It has been a pleasure working with Susan Schildt and Michael Hemp as they continue to lead the firm through this next chapter. See the reactions from the leaders of Stratford Consulting and Creative Planning here.
Alpha FMC, a Wealth Management consultancy, has released its 2020 outlook for the asset & wealth management industry. Alpha predicts greater M&A activity for 2020 and strong AUM growth for high net-worth individuals. For more on the report, click here.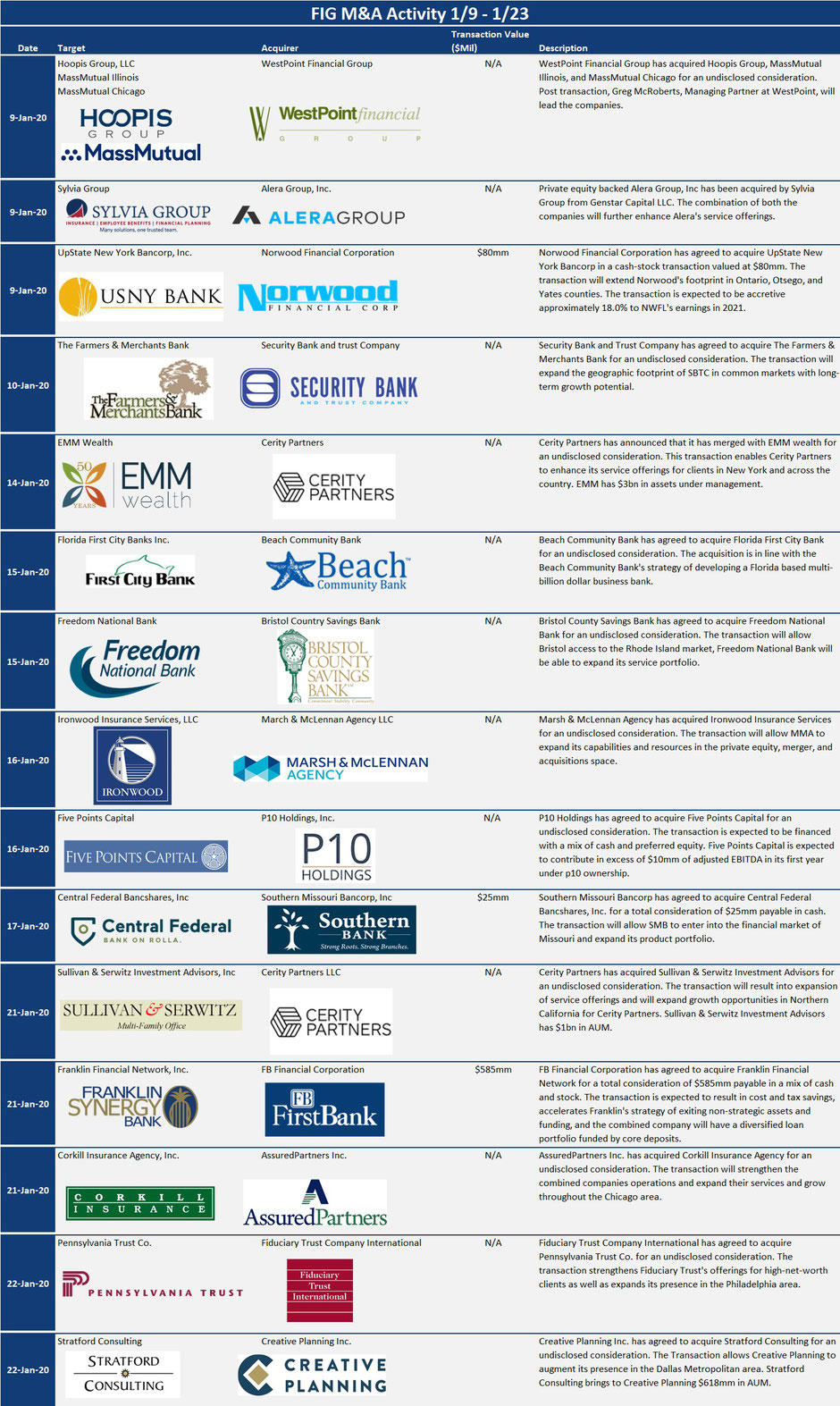 About Republic Capital Group
Republic Capital Group specializes in providing investment banking services to the RIA, Asset and Wealth Management communities.  The firm serves clients throughout the country and clients include a number of industry leaders.
---