January 1st - January 10th FIG M&A activity
---
 2020 has started off with a healthy amount of FIG M&A transactions, five of those being RIA M&A deals. This activity is expected to continue as more than half of RIA's surveyed by TD Ameritrade are optimistic about the economy with a special interest in the Information Technology, Health Care, and Financial sectors. Read the full article here.
Adding to the momentum of M&A in the Wealth Advisor space are the private equity backed RIA consolidators seeking to add more RIA's to their portfolios. Read more on how private equity is shaping the RIA M&A space here.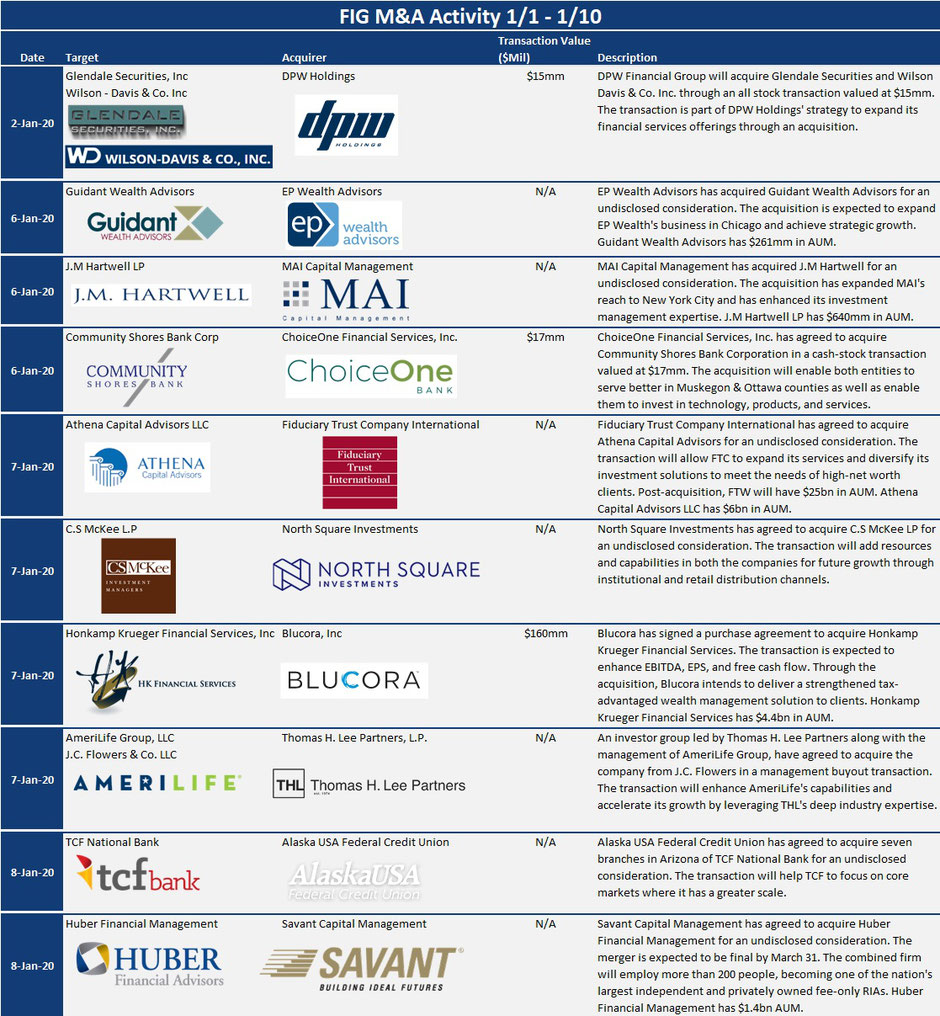 About Republic Capital Group
Republic Capital Group specializes in providing investment banking services to the RIA, Asset and Wealth Management communities.  The firm serves clients throughout the country and clients include a number of industry leaders.
---