Fund fire discusses with Partner Solutions and others how RIA firms are doing more private equity through partnerships with other firms.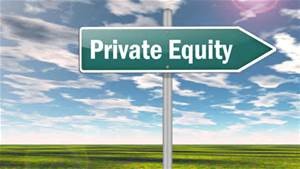 Private Equity PlatformPartnerships
By 
Tom Stabile
September 23, 2015
A wave of new platforms aimed at automating distribution of private equity funds to independent advisors is finding a buzz of interest from an unexpected source – a small, active cohort of advisors that have long delivered these investments far more manually.
Outfits such as Artivest, CAIS, iCapital Network, Venovate, and Sliced Investing have all launched technology platforms in the past 18 months to automate private equity investing for independent registered investment advisors (RIAs), which typically bundle smaller investments from wealthy clients through feeder funds or pooled vehicles. They're all chasing after a channel that is projected to control 28% of advisor-led assets by 2018, up from 20% in 2013, according to Cerulli Associates, which sizes the independent advisor business at $3.5 trillion in assets.
But beyond the RIA market they're targeting, several platforms are seeing advisor shops with alternative manager selection expertise knocking on their doors, hoping to offload the often cumbersome process of running feeders and other structures that pool assets from high-net-worth clients into private funds.
"I definitely think there's a very good opportunity to partner here," says John Langston, managing partner with Partner Solutions, a new firm that builds feeder funds for RIAs that recently spun out of Avalon Advisors, a $4.7 billion RIA based in Houston. "There's a need for advisors to get help on [feeder operations]. We've even thought about it."
"We feel the operational execution piece is why private equity distribution to RIAs is going slow."
Partner Solutions
The platforms are also having discussions about other new partnership concepts from private equity-savvy advisors, says James Waldinger, CEO of Artivest. Those include rival independent shops opting to band together in order to gather more assets – to help their negotiating position on fees and terms with private equity managers – and inquiries from established wealth management firms, including banks and brokerages, to take over back office tasks on existing private fund platforms, he says.
"It's a more recent trend involving RIAs that are used to investing in alternatives," he says. "A lot of this traces back to technology making it more affordable to run these platforms and the expectation that more RIAs will be getting into alternatives."
The new technology platforms may not transform distribution of private equity funds to high-net-worth investors "overnight", but there is considerable room for growth, says Lawrence Calcano, managing partner at iCapital.
"It's going to be a multiyear process to fill this whole void of technology and [fund manager] infrastructure," he says. "But as private equity allocations pick up, even a few percentage points of growth is a big amount of assets."
Systems and staffing burdens are the biggest hurdles for most firms that have been building feeders into private equity funds, Langston says. These sometimes prevent RIAs from meeting tight fundraising windows, he says.
"We feel the operational execution piece is why [private equity distribution] to RIAs is going slow," he says. "Sometimes it takes an RIA a year to get set up, and the [private fund] investment opportunity could be gone."
Even a feeder with only 75 subscriptions often means a "ton of paperwork" for capital calls and distributions – and a resulting strain on an RIA's staff resources, Langston says. "If that's done on a platform electronically, it makes a big difference," he says. "So much about private equity investing is manual, low-tech, and not easy to execute."
Automating all of these functions was bound to happen, and this phenomenon is set to take off, says Charlie Krusen, CEO of Krusen Capital Management, which has built dozens of alternative investment vehicles offering access to RIAs. His firm recently announced a partnership to use Sliced Investing for its operations, while also tapping into the provider's RIA client base for distribution.
"It's a convergence of technology and advice," Krusen says. "We were looking for opportunities to use technology more effectively to deliver our capabilities."
While there is scant data on the community of RIAs that have built private equity feeder businesses, many of the known players have been calling on the new platforms already this year to inquire about outsourcing their operations, Calcano says. Two have already signed up with iCapital to take over their feeders, both of which have required non-disclosure agreements, and five other firms are in talks with the platform, he says.
Most of these RIAs are interested in keeping control of the investment side of their operations – vetting and selecting private equity funds – but handing over the distribution and administration tasks, Waldinger says. "They're coming to us saying, 'We don't want to be salespeople,'" he says. "'We want to run money.'"
Such arrangements may also open up opportunities for a platform to access private equity funds that have established relationships with the RIA feeder shops, he says. For instance, a platform could piggyback on an RIA's feeder funds and offer them more widely to its other RIA clients, Waldinger adds.
While firms with feeders are signing on to use these platforms, it's not clear whether independent advisors that tap into private equity more sporadically will follow, says John Denes, CEO of REO Capital, a placement agent targeting alts to RIAs. Many larger RIAs with more than $500 million under management will already pool their own clients' assets in house to access a small private equity fund, and these advisors might not favor paying an extra layer of fees to use a feeder business or platform, he says.
"They will pool the assets together themselves for their own clients and get into these funds as a single [limited partner]," he says.
And timing is a bigger question around distribution to RIAs, because it's not clear if average private equity returns will stay strong long enough for independent advisor demand to take hold, Krusen says. A big chunk of the buyout market has made its money relying on falling interest rates and cheap leverage across recent decades, and that advantage might not hold for the long term, he says.
"We may not see the tailwind of all that debt that keeps getting refinanced at lower and lower levels," he says. "The focus is going to shift to special situations and distressed." 
---